6. Conclusions
Based on the FDS fire dynamics data and volume rendering, a technique for visualizing smoke evolution in fire VR scenarios has been specially designed, which provides a realistic smoke environment and achieves a smooth interaction performance in the practice of virtual training.
Integrating the hazards of toxicity and heat in smoke, a hazard assessment model for the evacuation or rescue paths, i.e. IHDpath, is thus established. The smaller the IHDpath is, the safer the corresponding path is. Thus, IHDpath can be used to identify the safest path in virtual training.
Based on smoke visualization and the IHDpath model, a rational VR fire training simulator with smoke hazard assessment is proposed. The study cases of a subway station and a primary school demonstrate that the simulator allows trainees to experience realistic fire scenarios and identify the safest path available for evacuation or rescue, which assists the trainees to learn how to minimize smoke hazards to the greatest extent possible.
Acknowledgements
The authors are grateful for the financial support received from the National Basic Research Program of China (973 Program) (No. 2012CB719703), the National Nature Science Foundation of China (No. 51222804, 51308321), the Tsinghua University Initiative Scientific Research Program (No. 2011THZ03).
Reference
[1] Karter MJ. Fire loss in the United States during 2010. Quincy, MA (USA): National Fire Protection Association Fire; 2011.
[2] Flynn JD. Characteristics of home fire victims. Quincy, MA (USA): National Fire Protection Association; 2010.
[3] Peacock RD, Hoskins BL, Kuligowski ED. Overall and local movement speeds during fire drill evacuations in buildings up to 31 stories. Safety Sci 2012;50:1655每1664.
[4] Lestari F, Green AR, Chattopadhyay G, Hayes AJ. An alternative method for fire smoke toxicity assessment using human lung cells. Fire Safety J 2006;41:605每615.
[5] Chittaro L, Ranon R. Serious games for training occupants of a building in personal fire safety skills. In: VS-GAMES09 games and virtual worlds for serious applications, March 23每24, 2009, Coventry (UK); 2009. p. 76每83.
[6] Smith S, Ericson E. Using immersive game-based virtual reality to teach fire safety skills to children. Virtual Reality 2009;13:87每99.
[7] Wasfy TM, Noor AK. Visualization of CFD results in immersive virtual environments. Adv Eng Softw 2001;32:717每30.
[8] Cha M, Choi B. Visualizing and Experiencing Harmful Gases in the VR Environment. In: ACM SIGGRAPH ASIA 2010 Posters; 2010. No. 57.
[9] Smith SP, Trenholme D. Rapid prototyping a virtual fire drill environment using computer game technology. Fire Safety J 2009;44:559每569.
[10] Manca D, Brambilla S, Colombo S. Bridging between virtual reality and accident simulation for training of process-industry operators. Adv Eng Softw 2013;55:1每9.
[11] R邦ppel U, Schatz K. Designing a BIM-based serious game for fire safety evacuation simulations. Adv Eng Inform 2011;25: 600每611.
[12] Wang C, Li L, Yuan JW, Zhai LY, Liu G. Development of Emergency Drills System for Petrochemical Plants Based on WebVR. Procedia Environmental Sciences 2011;10:313每318.
[13] Cha M, Han S, Lee J, Choi B. A virtual reality based fire training simulator integrated with fire dynamics data. Fire Safety J 2012;50:12每24.
[14] Ren A, Chen C, Luo Y. Simulation of emergency evacuation in virtual reality. Tsinghua Science & Technology 2008;13: 674每680.
[15] Kobes M, Helsloot I, de Vries B, Post JG, Oberije´ N, Groenewegen K. Way finding during fire evacuation; an analysis of unannounced fire drills in a hotel at night. Build Environ 2010;45:537每548.
[16] Chiba N, Muraoka K, Takahashi H, Miura M. Two-dimensional visual simulation of flames, smoke and the spread of fire. J Visual Comp Animat 1994;5:37每53.
[17] Freund E, Rossmann J, Bucken A. Fire-training in a virtual-reality environment. In: Proceedings of SPIE-The International Society for Optical Engineering, San Josea (USA); 2005: 388每394.
[18] Olenick SM, Carpenter DJ. An updated international survey of computer models for fire and smoke. J Fire Prot Eng 2003;13:87每110.
[19] McGrattan K, McDermott R, Hostikka S, Floyd J. Fire Dynamics Simulator (version 5) Technical Reference Guide. Baltimore, MD (USA): National Institute of Standards and Technology; 2012.
[20] Hartzell GE, Priest DN, Switzer WG. Modeling of toxicological effects of fire gases: II. mathematical modeling of intoxication of rats by carbon monoxide and hydrogen cyanide. J Fire Sci 1985;3:115每28.
[21] Babrauskas V, Levin BC, Gann RG, Paabo M, Harris Jr RH, Peacock RD, et al. Toxic potency measurement for fire hazard analysis. Fire Technol 1992;28(2):163每7.
[22] Irvine DJ, McCluskey JA, Robinson IM. Fire hazards and some common polymers. Polym Degrad Stabil 2000;67:383每396.
[23] Purser DA. Toxic product yields and hazard assessment for fully enclosed design fires. Polym Int 2000;49:1232每1255.
[24] Purser DA. Toxicity assessment of combustion products. In: The SFPE handbook of fire protection engineering (3rd ed). Quincy, MA (USA): National Fire Protection Association; 2002.
[25] British Standards Institution. Fire safety engineering in buildings, DD 240. London (UK): British Standards Institution; 1997.
[26] Forney GP, Madrzykowski D, McGrattan KB, Sheppard L. Understanding fire and smoke flow through modeling and visualization. IEEE Computer Graphics and Applications 2003;23:6每13.
[27] Kaufman A. Volume visualization. Visual Comput 1990;6:1每1.
[28] Tang FQ, Ren AZ. GIS-based 3D evacuation simulation for indoor fire. Build Environ 2012;49:193每202.
[29] Purser DA. Review of Human response to thermal radiation. Contract Research Report No. 97/1996. Fire Safety J 1997;28:290每291.
[30] OSG Community. OpenSceneGraph, http://www.openscenegraph.org/projects/osg/, 2012.
[31] Akenine-Möller T, Haines E, Hoffman N. Real-Time Rendering. Natick, MA (USA): A.K. Peters; 2008.
[32] Smith RA. Density, velocity and flow relationships for closely packed crowds. Safety Sci 1995;18:321每327.
[33] Kenta JH. Fire and smoke modeling in buildings by computational fluid dynamics. Architectural Science Review 1997;40:3每10.
[34] Tong Y, Shi MH, Gong YF, He JP. Full-scale experimental study on smoke flow in natural ventilation road tunnel fires with shafts. Tunn Undergr Sp Tech 2009;24:627每633.
Figure Captions
Fig. 1. Transformation from soot densities to opaqueness values in the voxel grid
Fig. 2. An example of the proposed multi-level data model
Fig. 3. Flowchart of the proposed simulator for fire virtual training
Fig. 4. Fire scenario of a double-tunnel subway station (unit: m)
Fig. 5. VR model of the station (inner view)
Fig. 6. FDS model of the station (outside view)
Fig. 7. Training process in evacuation Path 1
Fig. 8. Training process in evacuation Path 2
Fig. 9. Correlation coefficient of the smoke distribution in the FDS simulation and the virtual scenario
Fig. 10. Distribution of smoke hazards in the two tunnels
Fig. 11. Hazards in the two evacuation paths due to smoke
Fig. 12. Fire scenario of a primary school (unit: m)
Fig. 13. Virtual smoke environment for rescue training
Fig. 14. Smoke hazards in the two rescue paths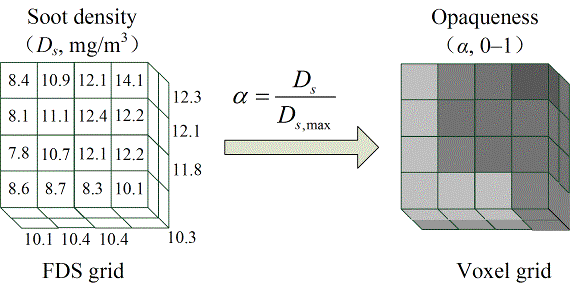 Fig. 1. Transformation from soot densities to opaqueness values in the voxel grid

Fig. 2. An example of the proposed multi-level data model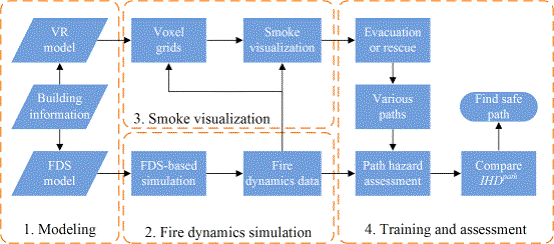 Fig. 3. Flowchart of the proposed simulator for fire virtual training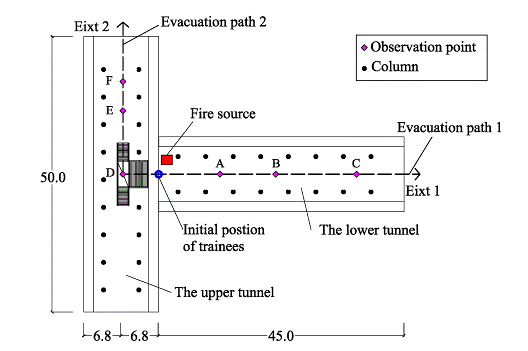 Fig. 4. Fire scenario of a double-tunnel subway station (unit: m)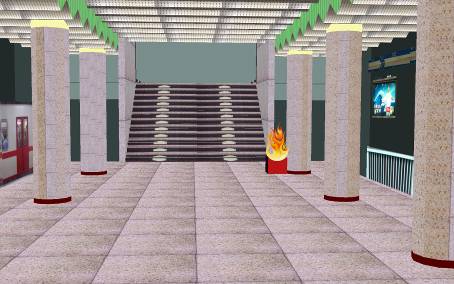 Fig. 5. VR model of the station (inner view)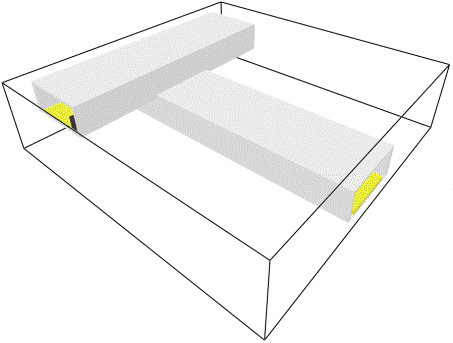 Fig. 6. FDS model of the station (outside view)
(a) Initial position

(b) Observation point A

(c) Observation point B

(d) Observation point C

Fig. 7. Training process in evacuation Path 1
(a) Initial position

(b) Observation point D

(c) Observation point E

(d) Observation point F

Fig. 8. Training process in evacuation Path 2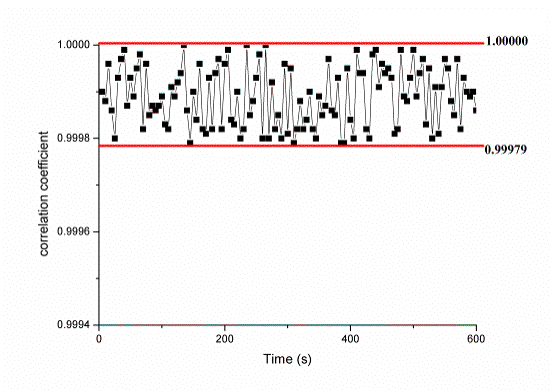 Fig. 9. Correlation coefficient of the smoke distribution in the FDS simulation and the virtual scenario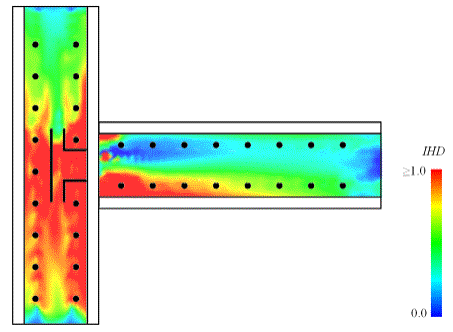 Fig. 10. Distribution of smoke hazards in the two tunnels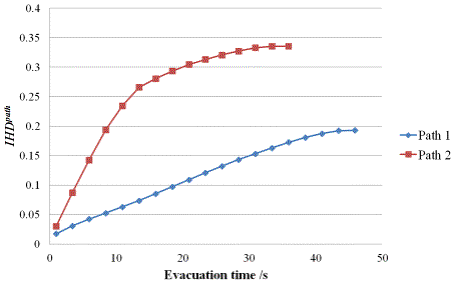 Fig. 11. Hazards in the two evacuation paths due to smoke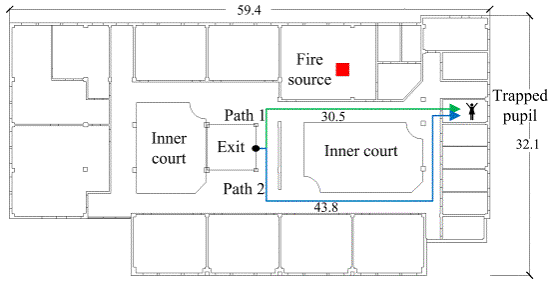 Fig. 12. Fire scenario of a primary school (unit: m)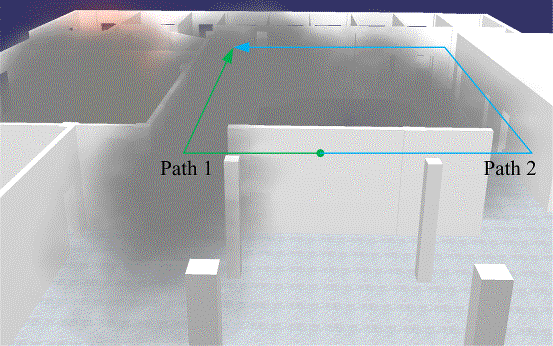 Fig. 13. Virtual smoke environment for rescue training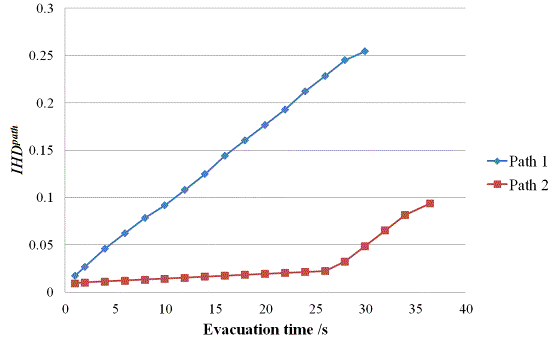 Fig. 14. Smoke hazards in the two rescue paths
---